Summary
On the main Dashboard page there is a Summary page where you can see number of Open/Pending tickets and Paid/Pending/Overdue invoices.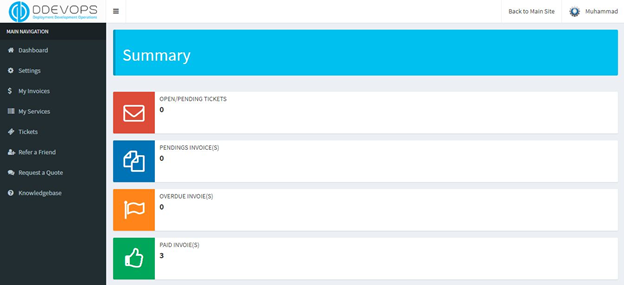 Settings
In the Settings tab, you can update your account password and Personal settings. You can also update your profile avatar.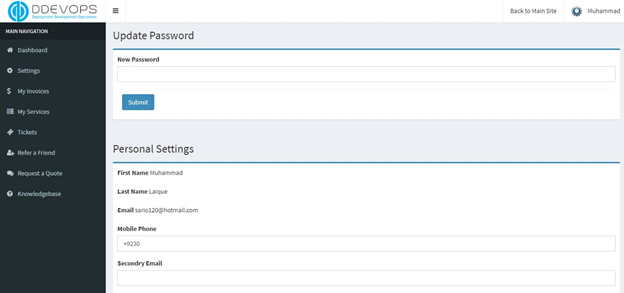 My Invoices
Here in My Invoices tab, you can check summary of all the invoices. You can export all the invoices in an excel sheet by clicking Export button.
If you want to check more and complete Invoice details of any specific invoice, click on Magnify icon.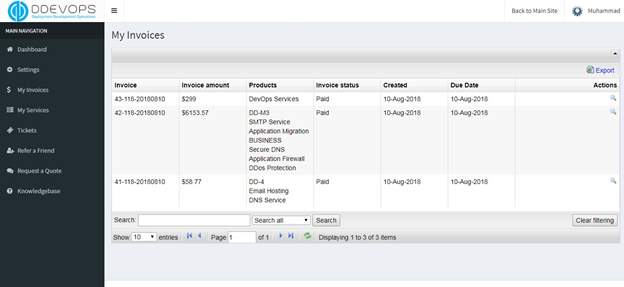 Invoice Details,
Here in invoice details, you will see customer details and Payment details. You can check product details, whatever is purchased with this invoice on this page. You have option to download this invoice into pdf format.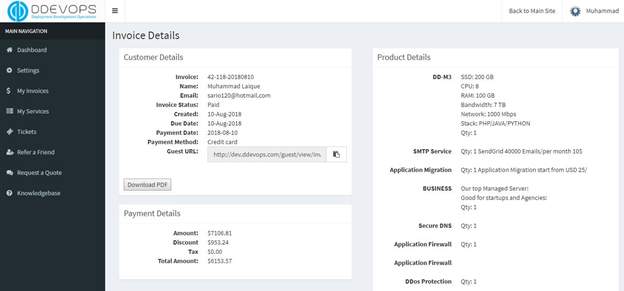 My Services
Here you will see your purchased servers/services with summary of resources. For server/service access details, click on Manage Server or View Details.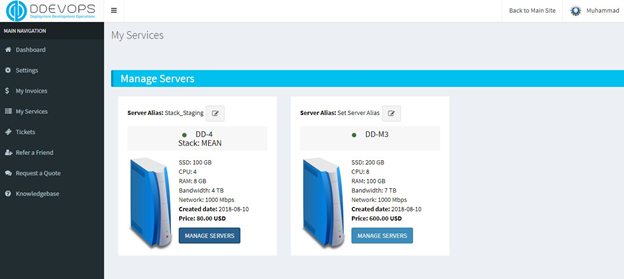 Purchase Addons
You can also purchase addons service from My Servcies page. For this, scroll down the page and click Purchase Addons.

Tickets
In the Tickets section, you can contact DDevOps support by creating tickets. On this page you can check status of all tickets that have been categorized into Open, Pending and Solved.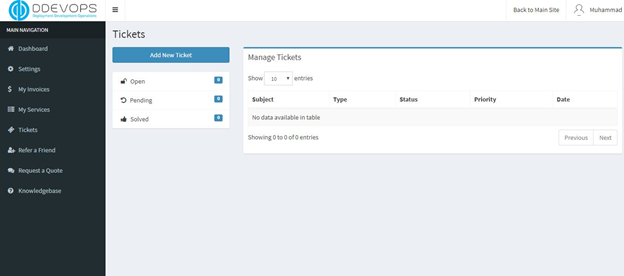 Refer a Friend
On this page, you have a referrer URL to use it as your reference while referring to your friends. You can copy the link to send it to your friends through email or any other source. You can also invite friends directly from this page by giving their email IDs and Submit.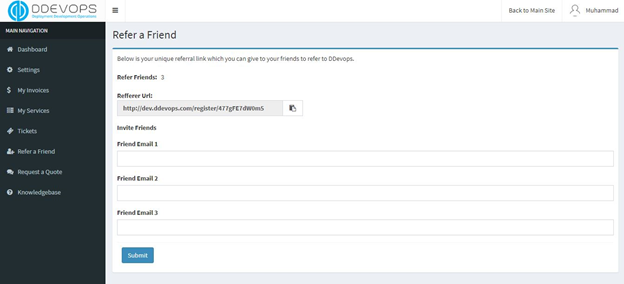 Request Quote
You can request any service quote at any time on this page. Select the category request for and write details in quote message.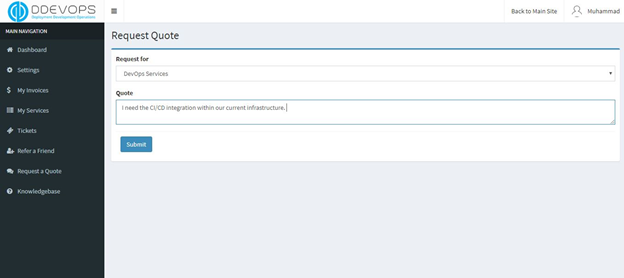 Knowledge Base
Here you can check documentations, guides and Announcement articles.